» Our planet is our home. If we don't take care of it, who will? Our edible cups are a perfect solution to saving nature from plastic pollution.🌿
» It takes 450 years on average for 1 plastic cup to decompose. It takes 450 seconds on average to enjoy your coffee from our edible cups with 0 waste. Which do you prefer?
» 1 plastic cup is decomposed in 450 years releasing toxic chemicals . 1 edible cup is eaten in a minute releasing dopamine for good mood.
Wayris edible cups are a wonderful replacement of the traditional plastic cups. Not only do they help us reduce plastic use, but they are also delicious! Both adults and kids will appreciate the sweet biscuit taste of our cups which are made from exceptionally natural ingredients.
Just take a look at these sweetie 😍 cups
There are 3 types of Wayris cups to choose from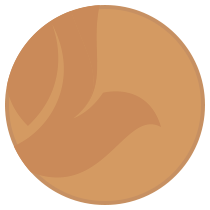 Classic
Black chocolate
White chocolate
Only natural ingredients, cause we care 🤗
Do you want to know how the Wayris Cups are made? Follow the ingredients
Components:
Wheat flour c / s, drinking water, crystal sugar, chicken egg powder, skim milk powder, wheat bran, aeration agent, flavoring vanilla
Terms of validity:
Store at temperatures (18 - 5) C⁰ and relative humidity of air max
Net mass:
℮ - 40g / ℮ - 55g with chocolate
75% Nutrition Statement per 100g of product:
protein - 10,6g
fat - 3,34g
carbohydrate - 44,7g
saturated fatty acids - 0,95g
Energy value - 251,3kcal / 1055,3kj
Substances that cause allergies or intolerances:
gluten, egg powder, milk powder
Trying every day to be closer to you
You can try our Wayris cups in the location that are near you
Daily activity presented in pictures
Sometimes pictures can say more than words...
Get In Touch
Your opinion is our solution